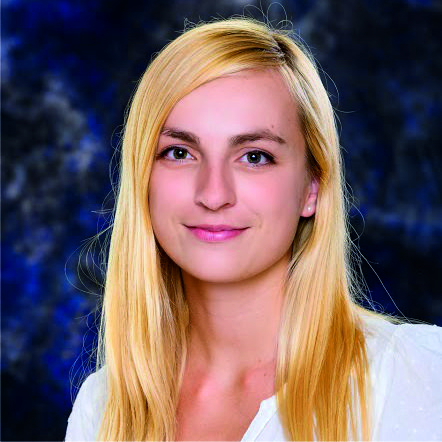 Aleksandra Olszewska obtained her Ph.D. in Curriculum and Instruction with a specialization in ESOL and Bilingual Education from University of Florida, USA. She is a Fulbright scholar. Aleksandra starts her Postdoctoral Fellowship at the Center for Multilingualism in Society across the Lifespan, University of Oslo in August 2021.
Aleksandra's research interests encompass teacher education for immigrant and bilingual students, linguistic justice, humanizing research, and socially just pedagogies. Her work has been published in TESOL Quarterly, International Journal of Multilingualism, and Teaching in Higher Education. She has presented her research at conferences, including Language and Migration, Princeton University; National Association for Bilingual Education; and TESOL International.

Multilingual spaces of possibilities and becoming: Refugee-background students in Poland
As human mobility continues to transform the European demographic landscape, it also affects school population shifts and shapes linguistic practices. Despite a number of language-in-education rights guaranteed by law across the continent, double standards about linguistic diversity still prevail, and only certain multilingual practices are valued in Europe (Macedo et al., 2003; Skutnabb-Kangas, 1981). With the rise of anti-immigrant narratives, language policies and practices continue to create opportunity gaps for refugee-background students (RBSs) (Shapiro et al., 2018). Guided by a framework of social justice, RefugeeCrit (Strekalova-Hughes et al., 2018), and a poststructuralist approach to language (García, 2009), this talk illuminates the voices and identities of four Chechen RBSs in a public school in Poland. It also describes how certain RBSs' language identities and practices were affirmed in the school. Drawing upon decolonial, humanizing, and arts-based research approaches (Fine, 2017; Paris, 2011), including counter-storytelling (Solórzano & Yosso, 2002), the data included interviews, fieldnotes, I Am From poems, and language self-portraits (Prasad, 2014). This talk ends with a call for linguistically and pedagogically sustaining practices for RBSs. This work further highlights the importance of establishing an interdisciplinary space of multilingual possibilities for equitable education and research in the context of RBSs.